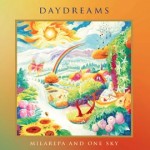 DAYDREAMS
The latest One Sky Band cd. Rehearsed, recorded, and produced between February and May 2011 in Germany and Switzerland. The project consists of eight tracks with original lyrics and music. It is a delightful mix of up-tempo grooves, ballads, and softer pieces, with one satsang-style instrumental tribute at the end. The lyrics celebrate the spiritual dimension found in everyday life and ordinary human love. The musicians are Atmo - trumpet and flugelhorn; Chandira - bass, vocals, and piano on Stone Buddhas; Gustaf - lap steel guitar on River of Grace; Milarepa - electric and acoustic guitars, vocals; Sidhamo - piano and keyboards; Sudhananda - acoustic guitar and vocals; Teerth - drums and percussion. Coverart by Siddhena.
Listen To Samples
Easy is Right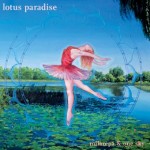 LOTUS PARADISE
Eight original songs recorded in Denmark and Switzerland with the One Sky Band. Featuring vocals by Neera; Prem Isa on drums and percussion; Amlas on bass, keyboards by Sidhamo; Atmo on trumpet and flugelhorn, Vedam on silver flute; trombone by Harisharan, pedal and lap steel by Gustaf; and additional vocals by Chandira. Coverart by Vibodha.
Listen To Samples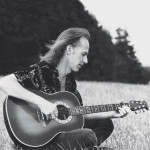 INVISIBLE WORLDS
A collection of original songs celebrating the Millenium Year 2000 and to welcome the New Man. Recorded and mixed at Feedback Studios, Aarhus, Denmark. The band is: Rishi, drums and percussion; Satgyan, bass; Manish, keyboards; Joshua, flute and saxophones; Devaprem, vocals; Satyam, vocals; Pratibha, vocals; Milarepa vocals and guitars.
Listen To Samples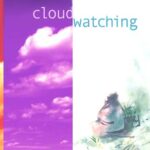 CLOUD WATCHING
A collection of celebration songs recorded in Pune, India at the OSHO Resort International 1995. A collaboration of various musicians that features Narayani (vocals) Satyam (vocals), Mohan (keyboards), Luna (silver flute), Amlas (bass), Satgyan (bass), Rajrishi (drums), Homen (congas), and Atmo (trumpet). Additional vocals (Tika). Kai and Marcos for the riffs. Maneesha and Praful for their input. Coverart by Deva Padma.
Listen To Samples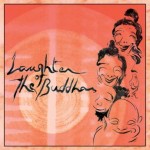 LAUGHTER OF THE BUDDHAS
A soft, intimate, and sometimes light-grooving collection of love songs to the Divine. Various songwriters give a voice to the heart's deepest longings: Sudhananda, Subhan, and Viru (Japan). The acoustic tracks were recorded live, straight to tape. The guitars were played by Sudhananda and me (Milarepa), both of us singing with Satyam. Overdubs feature Joshua on soprano saxophone and bamboo flute. "Om Shanti" was recorded in Pune, India in my bedroom at Riverside Apartments. It features Praful on bamboo flute, was programed by Rajrishi, and live mixed live by Sanjiva. "Listen To The Wind" was also recorded in Pune, India in the OSHO Resort studio. It features the fretless bass of Mitro and lovely background vocals of Nayana. It is also a live mixdown (no automation) on a Soundcraft console. "All Of My Love" and "Celebrate This Ecstasy" originally appeared on the Love Is The Fire cassette. Both were recorded in Denmark and feature Narayani (vocals), Sudhananda (vocals and guitar), Amlas (bass), and Rajrishi (drums). Coverart by Siddhena.
Listen To Samples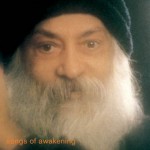 SONGS OF AWAKENING
An inspiring collection of the most-loved songs from the World of Osho. Written by various artists, they express in music and poetry the gratitude and heart of the Commune.
Listen To Samples
* GOLDEN LIGHT CONCERT – free download click here
"NOTHING IS SAID" (song) – free download click here