Taiwan & Japan Spring Tour
Since almost two months, I have been traveling in Taiwan and Japan. The new meditation series was well-received and every event was a delight. I am especially happy with the new 45-minute format which I think suits meditation in the 21st century marketplace. People also enjoyed the Yin Yang Dance Meditation. I experienced it differently everytime I did it. For the most part, I found the first stage (hara breathing) and second stage (dancing the negative principle) were the most easy for me. I seemed to have the most difficulty with the third stage, dancing the positive principle, for some reason. It seemed to require more inward searching to access this space in myself, but by the last event I was able to find it more easily, dancing my inner-child from a space of wonder, celebrating my light.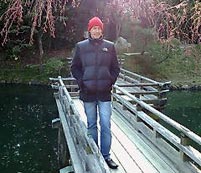 Unfortunatly, my camera broke in Taiwan near the start of the tour, so I wasn't able to take my own photos. However, especially in Japan, many people took photos at the events and I was able to compile them.
At the time of this typing I am passing through the USA for just six days. The europe tour and summer projects come into focus now, more stepping stones along the way.